Hager Electro Pty. Ltd.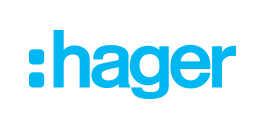 As of the 1st of July 2013, Hager Electro is a fully owned subsidiary of the Hager Group.
With the creation of Hager Electro in Australia, Hager Group has confirmed its strong commitment to the Australian market, clearing the way for system improvements and a broader product offering in a market that remains bouyant and brimming with opportunity.
A very important market for Hager, Australia is as big as the UK, despite having only a third the population size. The market has great opportunity for growth, as many Australian contractors are not willing to compromise on quality, reliability or safety.
Most of the product ranges that are currently offered by Hager Electro, were specificially developed for the Australian market. This includes Hager's onekonekt range of modular devices for the residential sector, launched in 2012, and the award winning range of wiring accessories. With this new structure, more Australian-specific releases are anticipated for the future with a broader product offering available.
Hager Group
Hager Group is a leading provider of solutions and services for electrical installations in residential, commercial and industrial buildings. Our range of solutions and services extends from energy distribution to cable management and from security systems to building automation.

As an independent family-owned and family-run company based in Blieskastel, Germany, we are one of the industry's innovation leaders. 11,400 employees generate sales of around 1.9 billion euros. Our components and solutions are produced at 25 locations around the globe and customers in 136 countries all over the world trust in them. We owe our success to their trust.

In Australia, unique service and support to professional electricians has instilled confidence in the Hager brand. So much so, that it is now synonymous with easy-to-install, easy-to-use solutions driven by the power of innovation.
Hager Careers
At Hager we are convinced that "people are the key to our success". Our employees are well prepared for their new positions, competencies are developed through a systematic training and qualification process.



Corporate Social Responsibility
Hager conducts its business with respect and care for the environment requiring all employees, contractors and suppliers to carry out their activities in accordance with Hager Environmental Policy.
Specifically Hager will:
Assess the environmental sensitivity of processes and the impact on the local, regional and global environments.

Manage energy and water efficiently in all operations.

Comply with all applicable environmental legislation and consents.

Limit and actively reduce waste generation, discharge and emission, and handle waste in a responsible manner, re-using and recycling materials where possible and economic, to minimise the need for disposal.