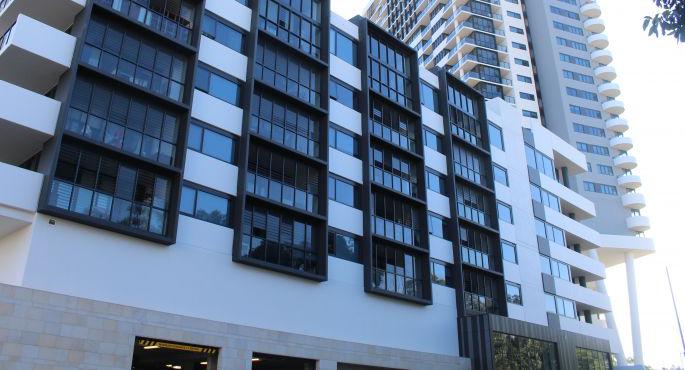 Skyline Apartments, Rhodes NSW
Skyline Apartments Rhodes Peninsular is the final phase of Billbergia's hugely successful Village Quay development
Description
Skyline Apartments Rhodes Peninsular is the final phase of Billbergia's hugely successful Village Quay development located in the burgeoning Sydney waterside suburb of Rhodes.

Concerns were raised early in the design process about the lack of available space for the metering enclosures and the limited space availability within the riser cupboards. Another important requirement was for a full discrimination study to be provided for the entire project, to ensure co-ordination between the main incomer and the final sub circuits as part of the project designer's stringent brief.

Utilising Quadro M frames resolved the space issue and provided one system for the whole installation. The frames allowed for a smaller footprint which would fit the limited space in the riser cupboards. A complete cascading and discrimination study using PowerCAD proved that the devices would co-ordinate correctly and provided the confidence to the Project leaders of our capability. What really impressed the installers was that all product, from the Main Switch Board to the Metering Panels, through to the Panelboards and the final Load Centres were all from a single manufacturer. Hager really delivered on the promise of providing a total solution.

Goldline Industries were very happy with the products and service and continue to enjoy a great relationship with Hager. Goldline have been quoted as saying they have not had a single call back on any of the products.
PDF Download