The Nicholson Apartments, VIC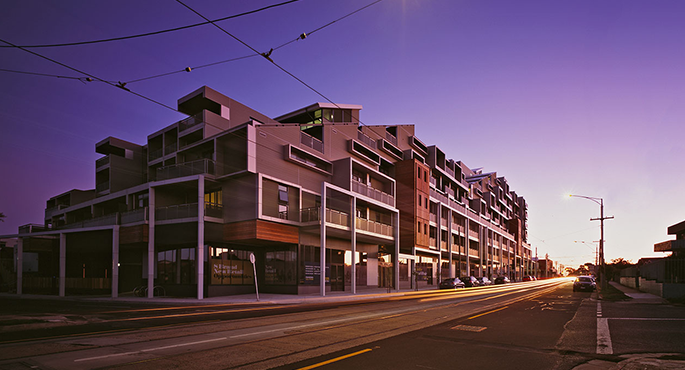 The Nicholson Apartments, Coburg VIC
The Nicholson is located in East Coburg a mere 7km away from the CBD with 198 apartments, commercial
and retail space, it offers a modern unique design, adding an intriguing silhouette to the skyline.
Description
Unitised Building's modular development system has the potential to speed up construction time, whilst significantly reducing local disruption, materials, waste, embodied energy and the carbon footprint. The offset building height promotes the capture of natural light thanks to the tiered design and opportunity for greenery without extensive ground level site remediation. Both Prime Electrical & Data and KLN Electrics engaged the services of Hager's project team to assist them in switchgear products to complete the project.
PDF Download
Products