Regent Street Student Accommodation, QLD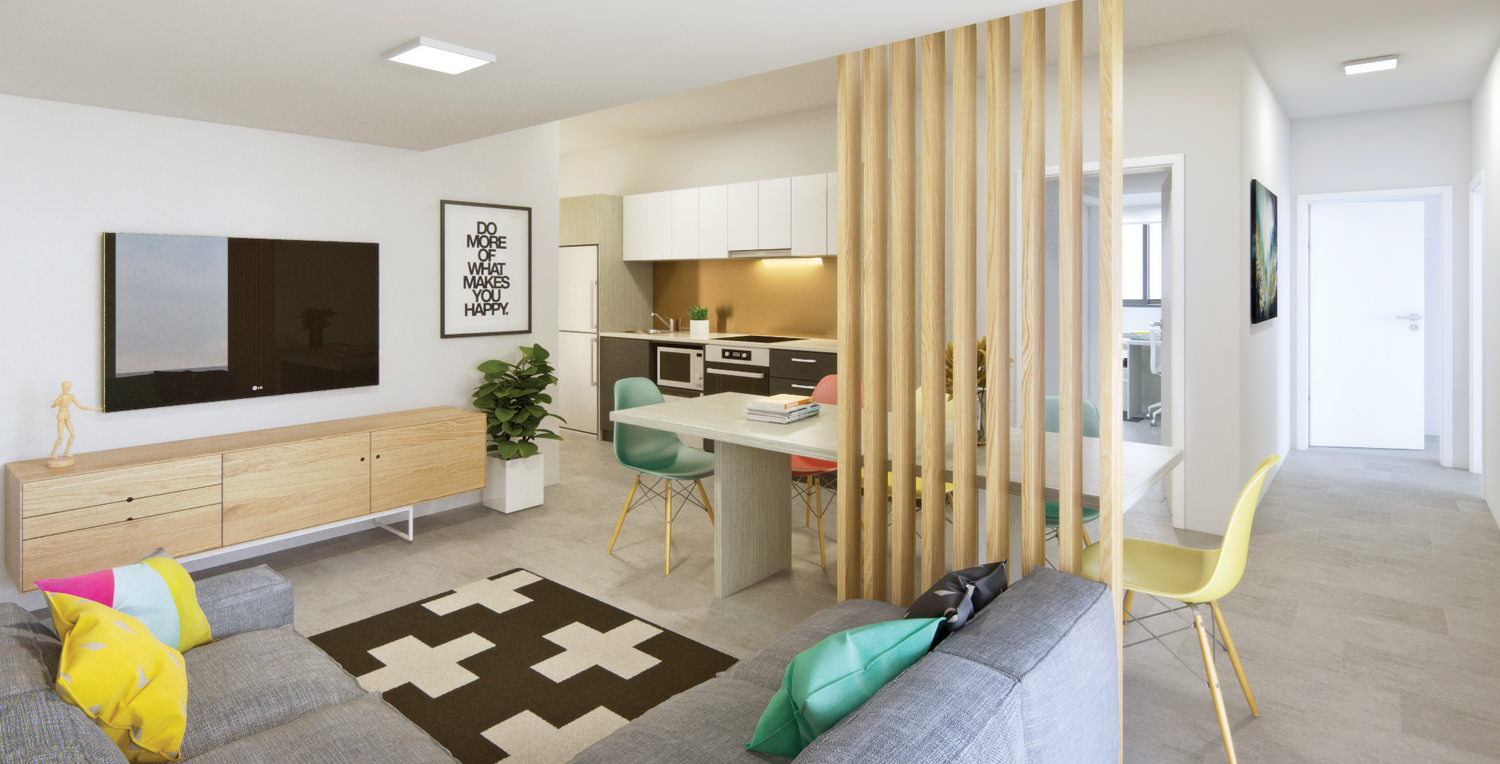 Regent Street Student Accomodation
EDSS installed a total Hager solution from the MSB to the wiring devices we provided the full suite of products. Brock Turton of EDSS explains, "Speed of delivery was critical". EDSS has a very tight schedule to finish this project. "We used all Hager products for all our protection devices as well as the final sub boards and wiring devices throughout." With assistance from the Hager BDM Steve Hand, who was responsible for the project, EDSS were clear that all products needed to be delivered to schedule. Hager supplied all parts in three scheduled deliveries according to their deadlines.

Description
The newly released JPE9600S40TW from the Elite 400 Series played a pivotal part in securing the entire project. Steve explains "The Elite 400 Panelboard was used to ensure there was adequate capacity to deliver power.

The unique feature of the EE880 corridor sensor saved time and money as they only needed to use one sensor instead of two. Thus wiring was made simpler, faster and more effective way to save on the overall cost of the project.

"Compared to all the other trades on site we are the first to finish", said Brock quite proudly. "It was satisfying that we've finished on time, but more importantly we have not had any issues with the installation". Of course, finishing on time is a huge benefit for any business, no lost time due to late delivery, ease of installation, no issues with the product and most importantly keeping within the project budget expectation. This all makes for a very happy customer and one that Steve is confident will come back with more student apartment projects that are coming up soon.
PDF Download