Dear Customers & Partners,
Hager Group is carefully monitoring the evolution of the coronavirus Covid-19 and acting according to mandatory government instructions. Even with the unpredictable nature of the situation, we continue to take appropriate measures to ensure safety for our employees, customers & partners and mitigate as much as possible the impact on our customers.
Below are several steps we are taking that aligns with the mandatory instructions provided by the government:
We are following strict sanitary & hygiene requirements at our site

We have set up a crisis team locally that meets daily to monitor the situation and gives advice

Meetings will be conducted via remote methods

Field support visits are only conducted when deemed necessary, with prior appointment and with strict respect of our customers and the government regulations

Working from home is encouraged where possible

We have set-up multiple shifts in our warehouse and manufacturing site to ensure continuity of activity in strict respect of social distancing in the workplace

The above measures ensure that our Customer Support and Technical Support Centres across Australia and New-Zealand are as operational as possible and enable us to sustain end-to-end customer support.
We continue to monitor the situation very carefully and will take additional measures as the situation evolves in line with mandatory government instructions.
Due to this crisis situation, we are doing all we possibly can to support you and manage any unexpected delays in our service. We will do everything to support our customers maintaining their business.
Thank you for your trust and loyalty. Take care of yourself and your loved ones.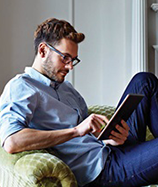 Our eCat app enables you remote
access to all our product information,
latest catalogue, technical data,
brochures, videos and more.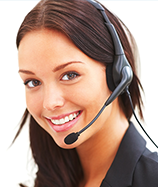 Our customer service team have
been continually working to assist
with queries. Have questions?
Our team would be happy to support you.

Contact us nationwide:

Phone: 1300 850 253
Fax: 1300 424 372
Email: customerservice@hagerelectro.com.au